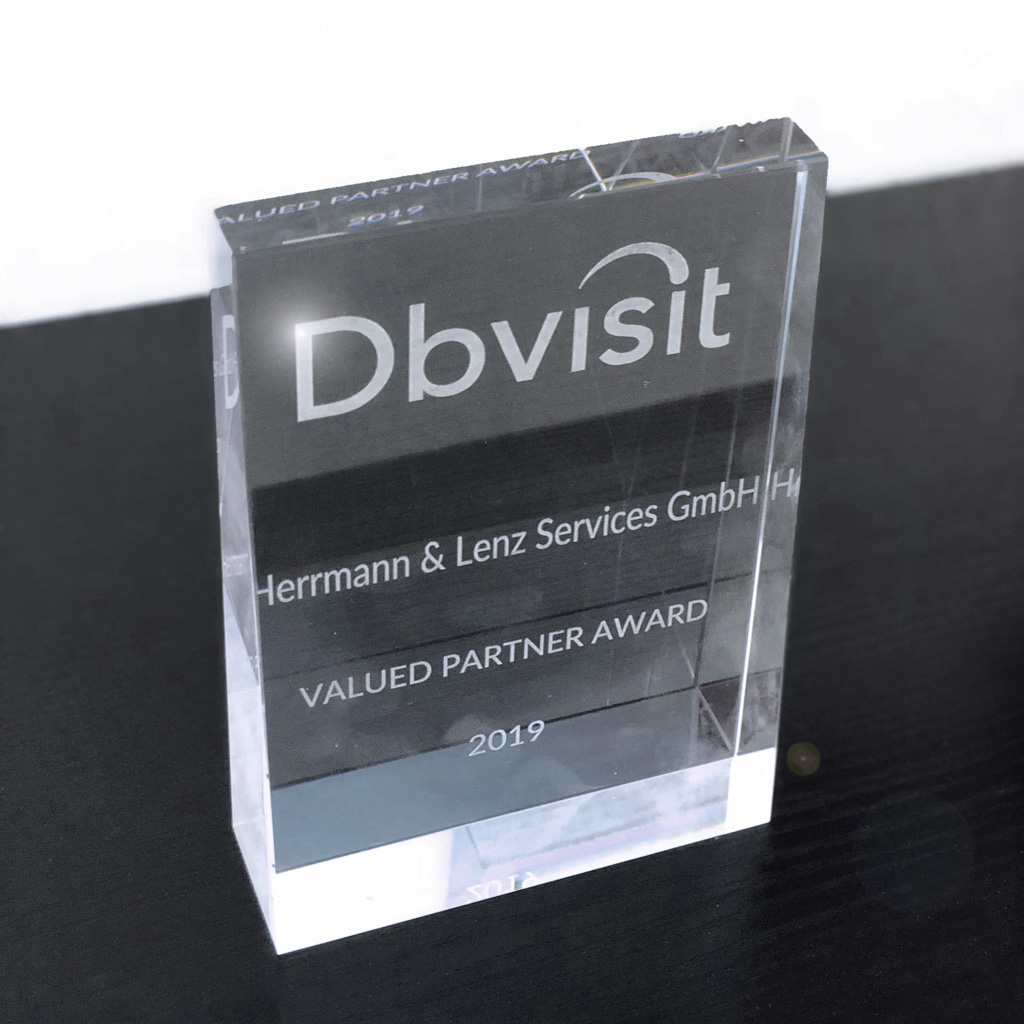 As a long-standing Dbvisit partner, we participated in the Dbvisit Partner Conference in Prague this year and held a lecture on "H&L Monitoring Modules – ODA Dashboards and Dbvisit Standby Integration".
We are pleased to receive the "Valued Partner Award 2019" for the outstanding partnership and look forward to an exciting future together.
So that you have a perfect view of your Dbvisit environment, the H&L Monitoring Module supports full monitoring of all Dbvisit Standby components.
If you would like to know more about this topic, we would be glad if you contact us or give us a call +49 2174/30710 0.